GET INVOLVED!
Ministries at Central Presbyterian Church are where you can be involved in God's work hroughout the Summit New Jersey and surrounding areas. Central Presbyterian Church has something for everyone from preschool to senior citizens. Our Ministries are involved in everything from food kitchens to prayer meetings. If you would like to be a part of one of our ministries, please contact info@centralpres.org and we will be in touch.
PRAYER SHAWL MINISTRY
The first gathering of the Prayer Shawl Ministry at Central Presbyterian Church was in November 2012. Since that time, we have distributed shawls, lapagans, and quilts to those who need strength and comfort during an illness or other challenging times. These handmade items have also been given at times of great joy and blessings, such as the birth of a baby. A shawl is a tangible evidence of God's love and allows the receiver to know they are in the thoughts and prayers of those making the shawls. For the person creating this item, it can be a quiet time of discernment as for who will receive this gift.
The team meets monthly at various times.  Please contact coleen.mccaffery@gmail.com or MMoser58@aol.com for times and locations. Although we do not meet during the summer, we continue to work on projects independently. We welcome anyone who would like to participate or learn, regardless of skill level—there is always someone available to teach!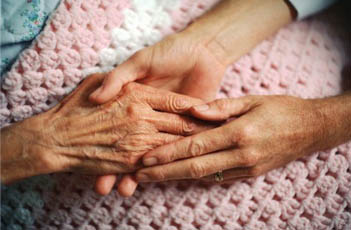 PRAYER NETWORK
The Prayer Network is a group of members who pray for others. Prayer requests are received in confidence and shared only among the Network. Click here for a prayer request form.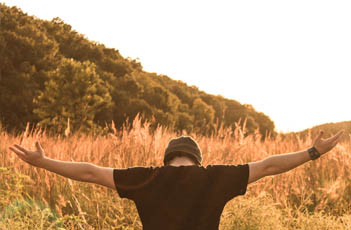 HOSPITAL VISITATION
Every day of the year, a member of the Hospital Visitation Team checks the patient list at Overlook Hospital to visit members and friends of Central.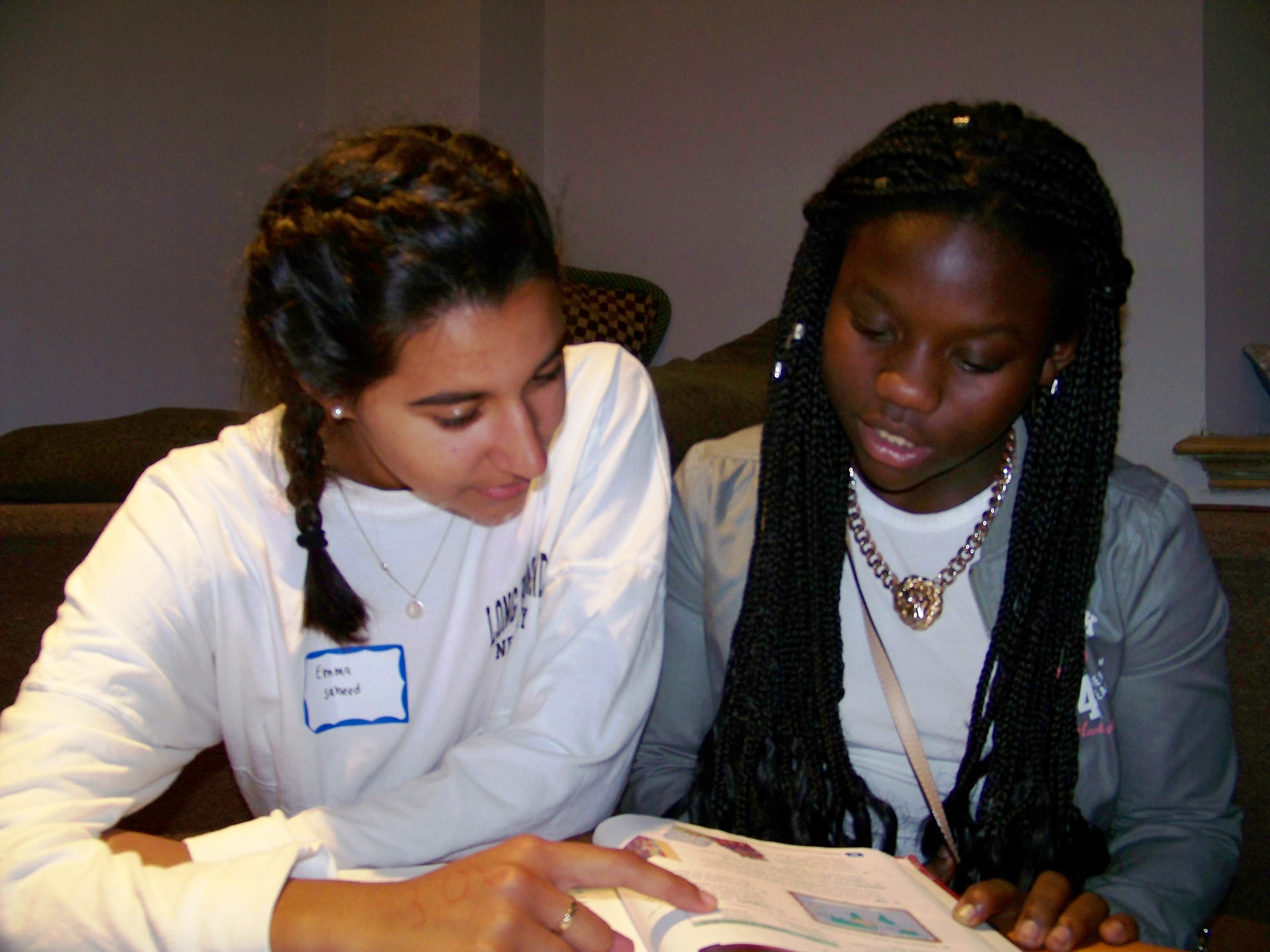 ELIZABETHPORT TUTORING
Every Tuesday night (7:00 to 8:00 p.m.) October through April, Central's high school students tutor about 60 elementary students from Elizabethport who are bussed in to receive help with their schoolwork.
SHARING TREE
At Christmastime, our congregation hangs gift tags on our Christmas tree, with requests for specific gifts. The church youth take monetary donations and shop for gifts. As volunteers take and fulfill the requests, the gifts are wrapped and delivered to the following:
Local Family Promise families

Sarah Burke House, transitional housing for survivors of domestic violence in South Bronx
Deserving families in Summit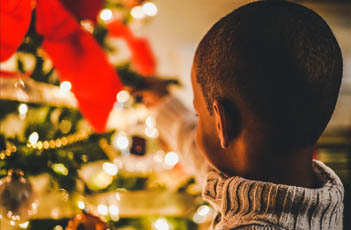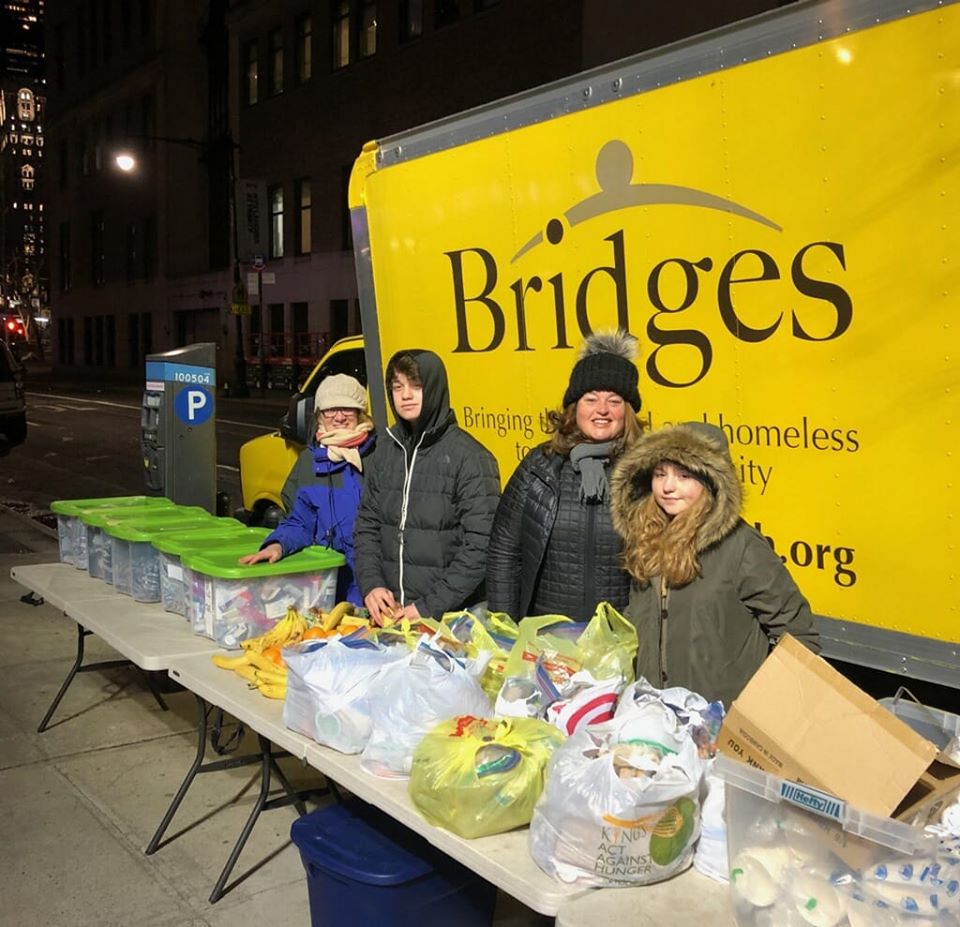 BRIDGES RUNS

The Bridges Run is an opportunity for a group of trained volunteers, along with Bridges Outreach staff, to go directly to the streets and shelters to meet homeless men, women and children in NYC, Newark and Irvington
On a typical Bridges Run, the truck is loaded with fresh, ready-to-eat meals in bags, sustainable lunches (long shelf life provisions), and soup, among other items of necessity, for those living on the street or in dire need. Our volunteers share conversation and bridge the gap between the housed and homeless.
To participate, please click HERE
.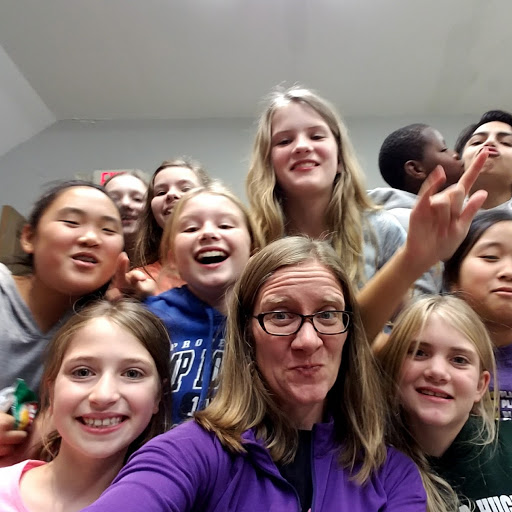 SERVICE AT CENTRAL
A service opportunity for middle schoolers  select Friday evenings at 5:30pm through May 5, 2023.  Sign up to attend HERE.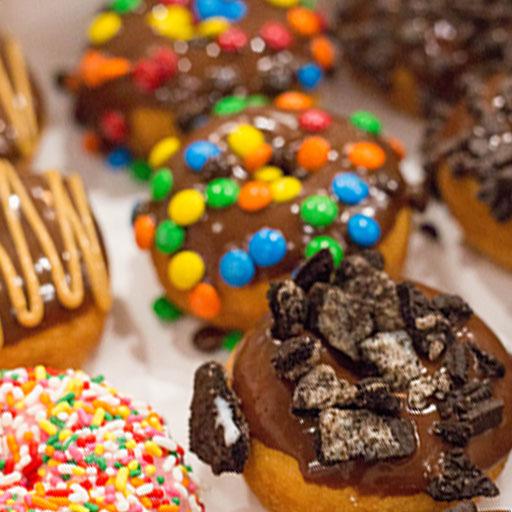 DONUTS WITH DEBORAH
Middle schoolers are invited to share a few minutes of conversation and donuts before school select Fridays starting October 1st.  Sign up to attend HERE.

COLLEGE SCHOLARSHIPS
Central Presbyterian Church annually awards the following college scholarships, made possible through the generosity of numbers of interested members and families. The application is due on June 1, 2023.  The following is a list of current available scholarships:
Laura C. Binder Central Presbyterian Church Service Award
The recipient must demonstrate an active interest in one or more of CPC's ministries.
Central Presbyterian Church Leadership Award
Periodically awarded to a student planning for a career in the ministry, or related fields.
Greer Scholar-Athlete Award
Given annually to a student who excels in both athletics and academics. The scholarship honors Robert Bratton Greer II.
Dorothy Tawney Christian Service Award
The recipient must demonstrate a willingness to engage in the work of the Christian Church in Summit and beyond.
Jeanette Thatcher Christian Service Award
The recipient must demonstrate a willingness to engage in the work of the Christian Church in Summit and beyond.
Francis Brown Beattie CPC Service Award
The recipient must demonstrate an active interest in one or more of the ministries of Central Presbyterian Church.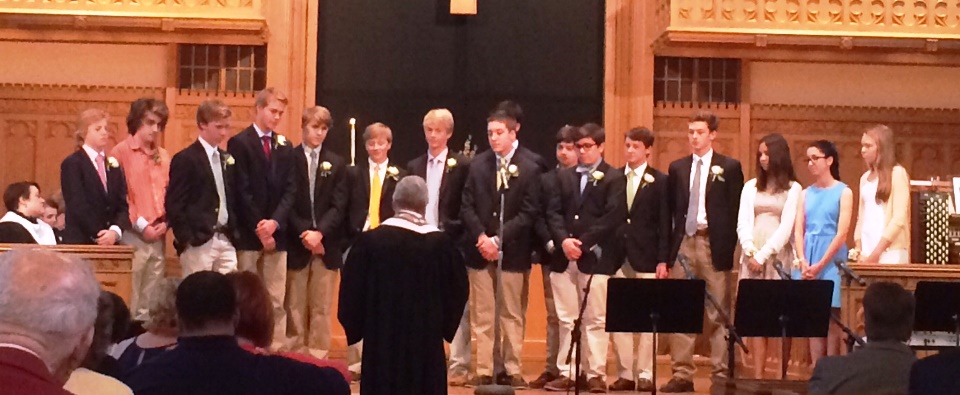 Confirmation is for students in 9th grade and beyond. It is a ten-month process of exploration led by Rev. Deborah Huggins, David Fosgate, Kendall Hander, and Steve Peterson. Each Confirmand is asked to select a mentor with whom they are comfortable partnering with for this process. Mentors are active church members – sometimes a former church schoolteacher, middle school advisor, or an adult in the church they know well. Together they explore the larger questions of faith, with the understanding that this is not the whole journey, but the beginning of a lifelong journey. The Confirmation class will meet ten times between August and May; meetings are held in the Central Youth Center on Sundays, 11:00am – 12:30pm.

We, the confirmation class. affirm the following beliefs:
We believe that God is great. That God loves us unconditionally: is all around us; Is forgiving; and is willing. We believe that God is like a mentor: That God gives us strength and has our back. We believe that God is always with us: All around us; protecting us; looking over us;
We believe that Jesus is a kind friend who believes in us who is there for us, and who understands us. We believe Jesus Is the chosen one who Paid the ultimate sacrifice for all of us
And Paved the path for us in life. We believe that Jesus shows us how to be kind, caring, loving, and forgiving.
We believe the Holy Spirit is a lot of different things- with us but mysterious, there for us but also distant. We believe the Holy Spirit is like an angel who watches over us, fills our hearts and gives us life. We believe that the Holy Spirit is welcoming, unknown and mysterious, always around us, and everywhere.
We believe the church is a warm and welcoming place where everyone always belongs. We believe that church is our home. We believe that church is a strong, supporting community for all believers and to everyone.
REGISTRATION FORM
For it is by God's grace that you have been saved through faith. It is not the result of your own efforts, but God's gift, so that no one can boast about it. Ephesians 2: 7-10
Out of the fullness of his grace he has blessed us all, giving us one blessing after another. John 1: 15-17
SUNDAY NURSERY
During our Sunday services, professional nursery and childcare are provided.
Feel free to drop by, say "hi", or to check out our program.
The nursery is open from 9:45 a.m. to 11:15 a.m. every Sunday. Children ages birth to 3 are invited to stay.
If you have any questions about our nursery and daycare, feel free to contact us.
CHILDREN'S SUNDAY SCHOOL
Central offers Children's Sunday School for ages 3 through Middle School. Classes are held at 10:15 a.m. on Sunday mornings, during the school year (September to May), excepting the Sunday after Christmas, Easter Sunday, and Labor Day weekend.

THROUGH GRADE 5 – SUNDAY SCHOOL
Central Church is committed to the spiritual nurture of all children. We demonstrate God's love through study, service and through the relationships between caring adults and children. Classes meet in the Christian Education Wing. Children may register in class. We are teaching the curriculum "Growing in Grace and Gratitude."
MIDDLE SCHOOL – re:form
Central's program for middle schoolers uses the re:form curriculum, and meets in the Youth Center. Children may register in the classroom any week.
MUSIC AND MISSION SUNDAY SCHOOL
On second Sundays, Sunday School for children will involve special music and a service project, completed together in the Children's Center.
NURSERY SCHOOL
Click here to see what our weekday Nursery School has to offer.
VBS
Planning for commUNITY Camp is underway – and this year promises to be so much fun! We will teach stories from the Bible, learn about mission, sing, play games and explore with great experiments and activities all with a fun beachy theme. Our awesome Central Youth are preparing AfterCamps for theater, cooking, and sports from noon-4pm. Sign up for Camp, just AfterCamp, or both. We are accepting registrations for campers and volunteers starting today! Camp will be July 24-July 28 from 8:30-noon, with optional before care and after camp (8:00-8:30am, noon-4pm). Sign up now to make the last week of July the best week of your summer!
MISSION WITH MOMMY
Introducing preschoolers to service, together with a caregiver, through age-appropriate activities. Meets on 4th Tuesdays at noon, beginning in September.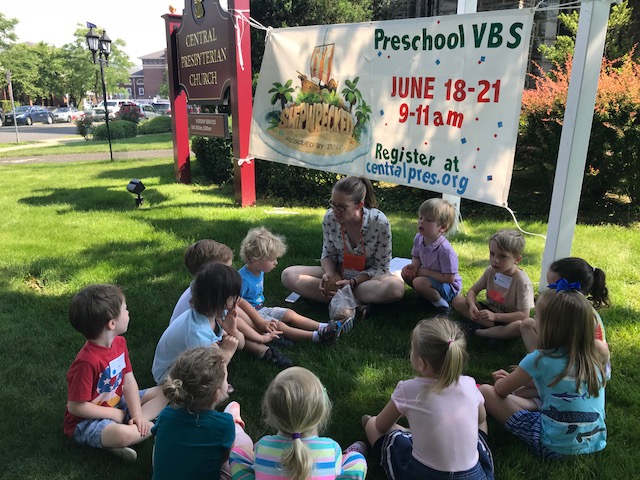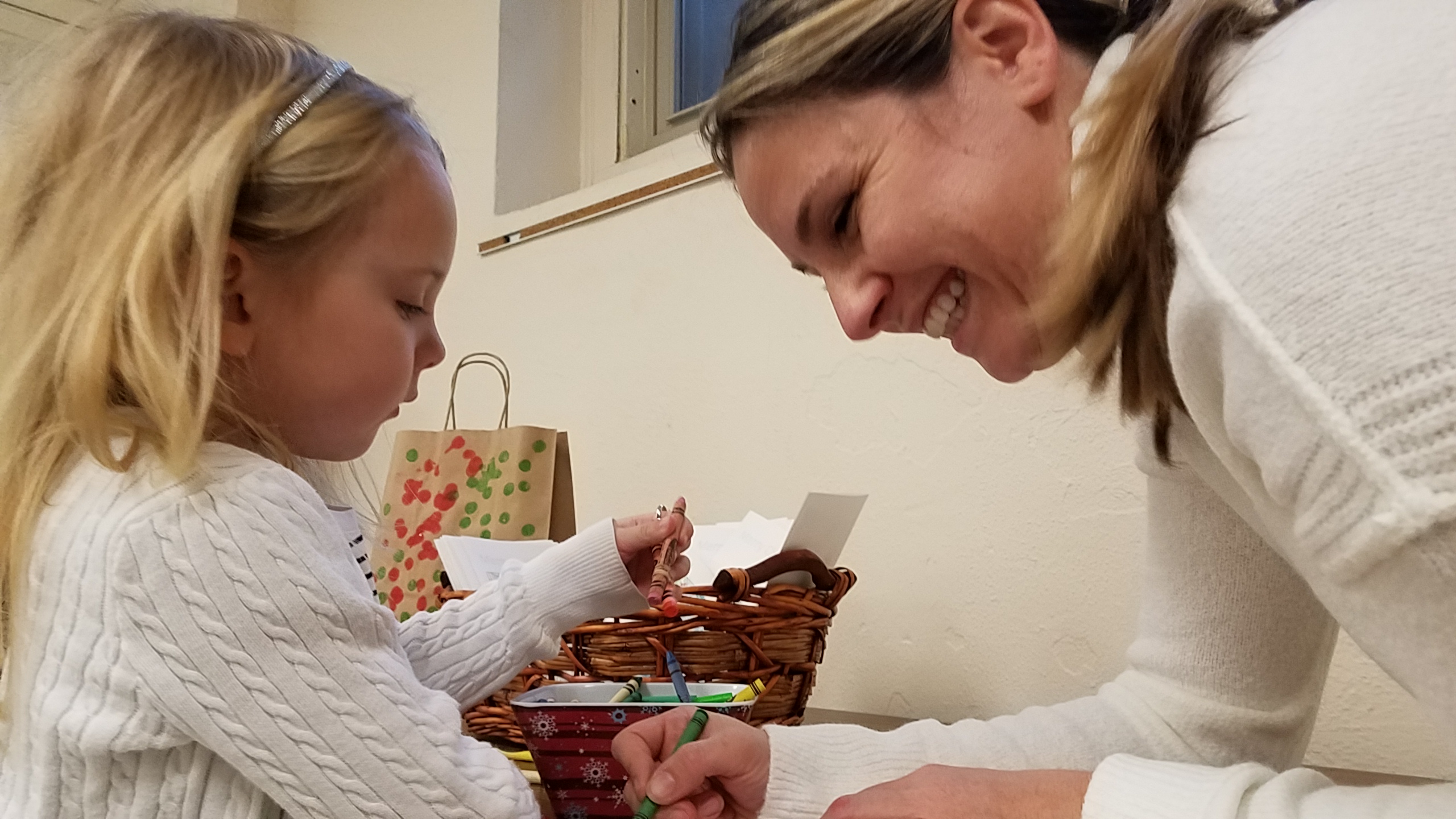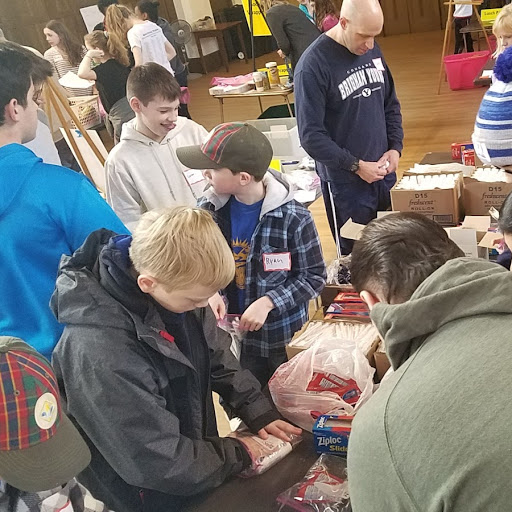 MARTIN LUTHER KING JR. DAY OF SERVICE
Annually on MLK Day, Central participates in Summit's Day of Service, partnering with Bridges to perform service for the homeless in our area. All ages are welcome to participate.
RESOURCES FOR TEACHERS:
Please click on the following links for videos from Growing in Grace and Gratitude, a PC USA Children's Curriculum, featuring Central's associate pastor, Rev. Deborah Huggins: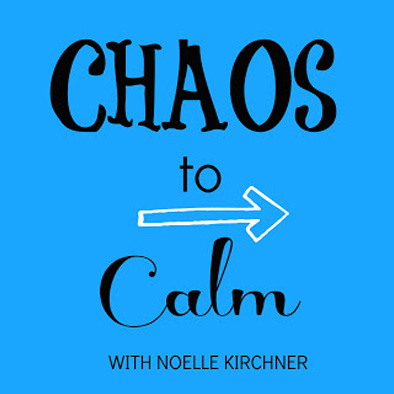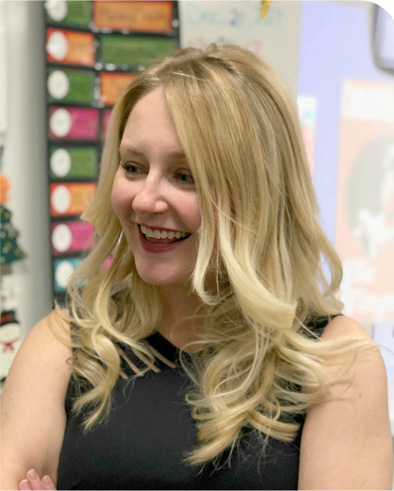 TELEVISION MINISTRY
Noelle Kirchner is Central's Parish Associate. She is an ordained Presbyterian minister and mother of two boys. Her parenting TV series, Chaos to Calm, is about transforming the chaos of family life into calm, and it airs on HomeTowne TV (Channel 33/Verizon and 36/Comcast). Noelle's written work has appeared on sites such as Huff Post Parents, the TODAY Show Parenting Team, Mamapedia, Crosswalk.com, and (in)courage. You can connect with Noelle on Facebook, Instagram, Twitter, and her blog.
Check back here regularly for new episodes! Click on the links below to watch Central's parenting series on demand: