MAKE AN IMPACT!
The goal of the Members in Mission and Hands-On Mission Team is to demonstrate the Love of Jesus Christ by providing aid to those in need, locally, nationally, and globally.
Click HERE to volunteer for Family Promise
NADIA AYOUB
Central supports missionary Nadia Ayoub and her work with refugee children in Greece.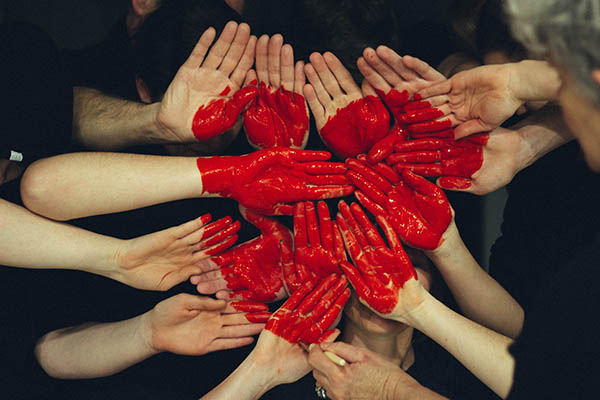 THE LENA WILLIS MISSION ENDOWMENT FUND
The Lena Willis Mission Endowment Fund was made possible by the bequest of Lena Willis in 1994. The proceeds of the gift are restricted for the benefit of mission causes, which include homelessness in New Jersey.
Applications are received in October of each year. After careful review by the Commission, the amounts awarded are finalized in December. Awards have a three-year cycle. The Finance Commission works with the Mission Commission to help determine the amount of the award available each year.
We are dedicated to extending Christ's love to the world.
Supporting missions is one way to do this, whether through education, housing assistance, or disaster relief.
CURRENT SUPPORTED MISSIONS
CPC Youth Ministries Sharing Tree – Summit, NJ
Elizabethport Presbyterian Center – Elizabeth, NJ
Elizabethport Tutorial Program – Elizabeth, NJ – read about Elizabethport Tutorial program
Restore Ministries
Greater Life Inc., Newark NJ
Nomi Network, New York, NY – read about Nomi Network
Y- Malawi Mission, Malawi, Africa
Martin Luther King, Jr. Services – Summit, NJ
Summit Affordable Housing Project – Summit, NJ
Summit Area YMCA Strong Kids Campaign, Summit, NJ
Habitat for Humanity, Newark and Summit, NJ
Hurricane Sandy Relief Efforts, Jersey Shore
Elizabeth Coalition to House the Homeless, Elizabeth, NJ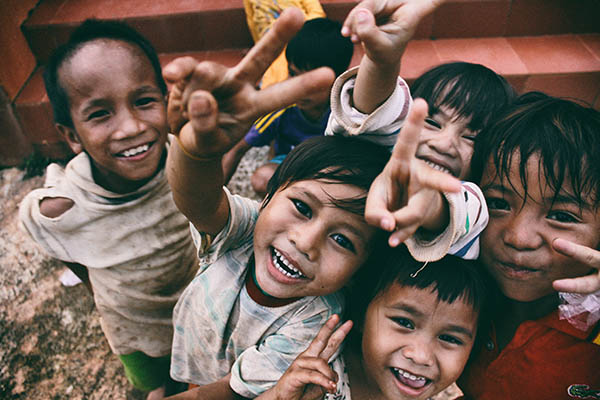 Elizabethport Tutorial Program
More than 40 years ago, Central Presbyterian Church began a program called "The Elizabethport Tutorial Program."  From early October until the end of March each year, we have met on Tuesday nights in the church auditorium, for an hour.
 Who is there?  We bring 30 to 40 grade-schoolers by bus from Elizabethport (a section of the City of Elizabeth, N.J.), and they meet with 50 or 60 tutors from high schools local to Summit.  Public high schools in Summit, Chatham, Springfield, and New Providence are represented, but also local private schools like Oak Knoll, Kent Place, Morristown-Baird and Pingry.
Because the building of personal relationships between tutor and student is so important to us, each student is assigned a permanent tutor —- the same tutor week after week.  Many students have two regular tutors so that if one tutor is involved in sports or other activities, there always is continuity.
 What do we do in our hour together?  Sometimes the students bring a homework assignment from their school, which the tutor and student work through together.  As the tutor gets to know his or her student, they will see individual areas of academic weakness.  One student does not like to read because he doesn't do it very well.  Another student has trouble with math, so some number of exercises are offered.  Importantly, this teaching and practice occur through great amounts of talking.  If the student has read a story to the tutor, for example, the tutor will ask the student now to tell the story again in his or her own words.  Sometimes, the student or the tutor simply talk about things they have been doing in their daily lives.
Why do the students come to Tutorial each week, when they could instead be home watching TV or doing other things?  Each child would answer this question a little differently, but for most of them, like most kids, they are happy to be out with their friends on sort of an adventure.  As they begin to bond with their particular tutor, that is a draw.  A few parents may push their students to go to Tutorial, but most tell us they simply hear the kids saying they do not want to miss the Tuesday night Tutorial session.  It may be an exaggeration, but we have been told that some parents  have used Tutorial as a "stick," saying to their child:  "If you do not behave, I will not let you go to Tutorial on Tuesday evening!"
How is it that we are blessed with so many dedicated tutors?  Each tutor undoubtedly will have his or her own particular reasons, but somewhere on their list is "the personal relationship I have with my student."  They are there every Tuesday because they don't want to disappoint their student.  This is not necessarily what one expects from the typically busy high-schooler.  But, over time the student-tutor relationship grows deeper, as they each learn more about each other, and fondness blossoms.  We have heard of high-school-age tutors who have satisfied any Community Service requirements their school may have imposed, but the tutor wants to come back for a second or even a third year of tutoring.  Some tutors have even described the rewards of their experience as one of our tutors, on their college applications.  Some Summit-area parents have encouraged all their kids to serve as tutors —- we have often had brothers and sisters serving at the same time, or in successive years.
What's the "bottom line?"  Why has this program lasted for more than 40 years? When asked, any of the adult program supervisors are sure they have seen some special kinds of personal student/tutor growth occurring, over time.  They see the students and tutors learning things about themselves, through the personal relationships fostered by the Tutorial program.  For the tutors, it brings home to them how fortunate they are for what they have, and to be sure to use it wisely.  For the students, they will see opportunities for their own lives, by just listening to their tutors' own stories, and hearing of the importance of life focus and hard work on their studies.
The Elizabethport Tutorial Program truly brings different world's together:  High school youth and grade-schoolers;  suburban kids and youth from one of New Jersey's largest urban centers.  We believe that all of us are benefiting.
The Nomi Network was founded when a young woman traveled to Cambodia for a research fellowship and encountered young girls exploited by the sex-trafficking business.  Diana Mao, together with Alissa Moore, formed the Nomi Network, which they named after a special, mentally-challenged child-victim named Nomi.
The Network works to assist vulnerable women and girls develop skills to produce and market products and to increase the capacity for employers to provide living wages.  Nomi also raises awareness globally about trafficking, which increases demand for Nomi products.
Central members George Ross and Kathy Weida sit on the Nomi Board.  Central supports Nomi's efforts through the Members in Mission Team.  You, too, can help.  Visit www.nominetwork.org to learn more.