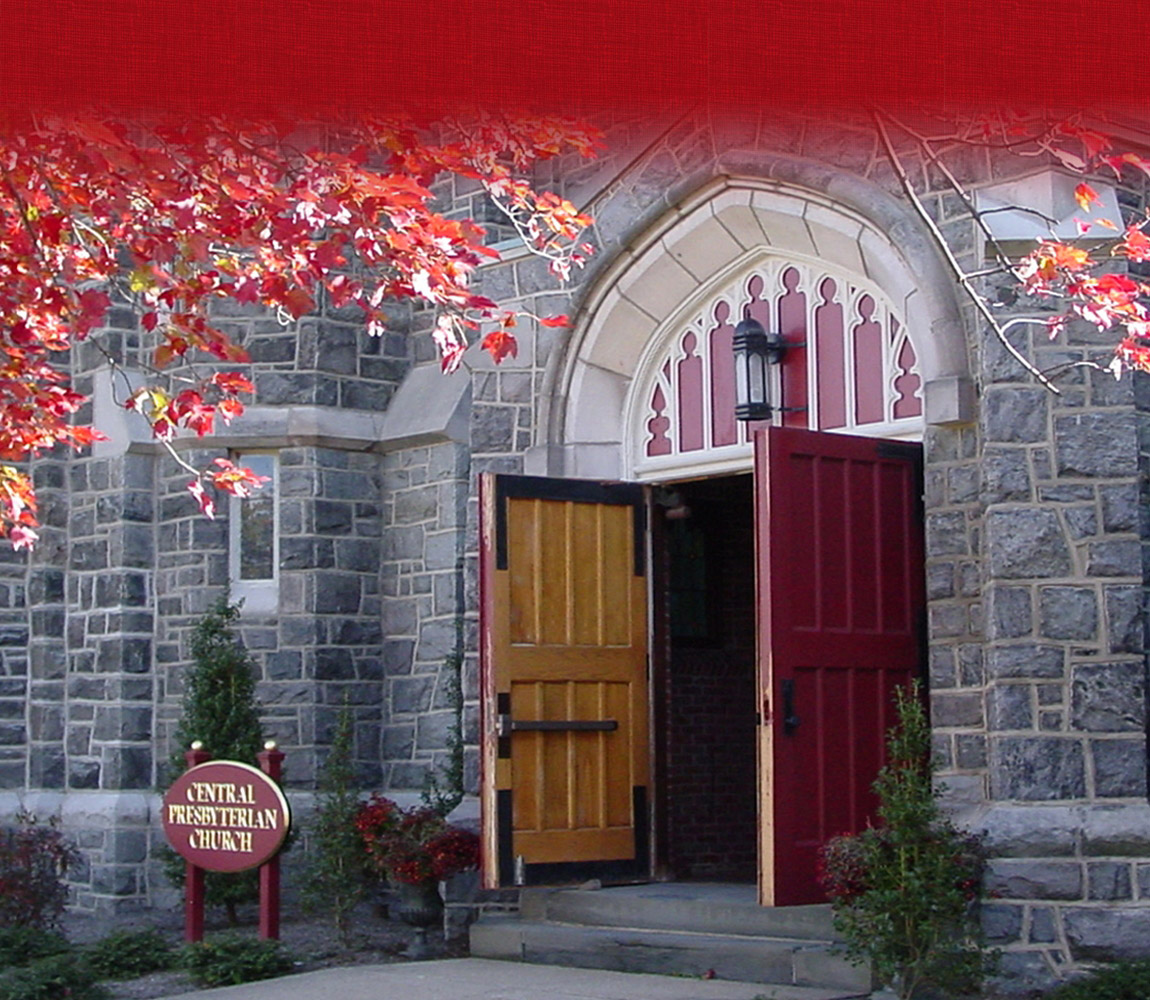 Central is worshiping virtually throughout January 2022 at 10 am each Sunday.  Scroll down for details.

OUR MISSION AT CENTRAL PRESBYTERIAN CHURCH
By God's grace and the leading of the Holy Spirit, Central Presbyterian Church seeks to
Engage one another in a transforming and worshipful relationship with Jesus Christ;
Equip disciples for Christian fellowship, growth, and service;
Extend Christ's love to the world!
What's Happening Now At Central Presbyterian Church
Upcoming Worship
IN PERSON WORSHIP SUSPENDED THROUGH February 6.
Central will not hold any in person worship services until February 13, 2022.  This date is subject to change.  All other in person activities previously scheduled are also suspended. We invite you to join us virtually for worship from our Sanctuary  Sundays at 10 am. You will find the service broadcast on HTTV, and live streamed on our Facebook page. A recording of the service will be posted to our YouTube channel later in the day.
This is not the turn of events that any of us wanted to see. And yet, our commitment over the course of the past two years has been to act in ways that prioritized the health and safety of everyone. We will continue to monitor the situation, consulting with the schools, other congregations, and public health officials as we continue to try to navigate through these unprecedented times.
Central's policy for in-person gathering:
For groups whose members are all eligible to be vaccinated against COVID, full vaccination, including boosters (as you become eligible), are required for everyone meeting in person.
For groups whose member are not all eligible to be vaccinated against COVID, masks for those over 2 years old and social distancing are required for everyone attending in person regardless of vaccination status. This would include, at the present time, all public worship services.
 No refreshments are allowed to be consumed during group gatherings inside the building.
Souper Bowl of Caring Collection
Central is joining the effort all across Summit to collect requested items for Family Promise of Union County, Sage Eldercare, and GRACE. Now through February 6, we are accepting donations of:
Adult diapers
Feminine hygiene pads (not tampons)
Cleaning supplies
Collection bins are outside the Glass Hallway (outdoors, so you may donate at any time), and other locations in town. Please see this flyer for details.
Central Closet
Bridges has requested the following items for upcoming colder weather:
Winter Boots
Winter Coats
Hoodies/Sweaters
Packaged New Underwear
Packaged New Socks
Bring your gently used or new items to Central anytime and leave them in our collection bin at the top of the glass hallway ramp.

Music Opportunities for Youth
Crashing Giants
Middle Schoolers are invited to join the middle school praise band – called Crashing Giants – led by Adam Gilbert. Rehearsals are on Wednesday evenings at 6:30 p.m. in the auditorium. Email AGilbert@centralpres.org with any questions. Sign up HERE to join the fun!
High School Praise Band
High schoolers are invited to join the Praise Band, as singers or musicians. Led by Adam Gilbert, the band rehearses on Thursdays at 7;00 p.m. in the Auditorium. Email AGilbert@centralpres.org with any questions. Click HERE to sign up!
Senior Lunch(less) Bunch: February 13
Senior Lunch Bunch has been rescheduled for Sunday, February 13 at 11am. 
We will play a game or two and just enjoy seeing and hearing about each other and reconnecting.  Sorry – no food is permitted at this time.  Please RSVP to Donna at  dmorgansteele@comcast.net or 908-858-6757.
Lectionary Study: Wednesdays
Pastor Deborah Huggins will lead a Bible study each Wednesday beginning January 5 at 9:30am, via Zoom.  The study will look in depth at the scripture passages to be used the following Sunday in worship.  Please email Pastor Deborah at DHuggins@centralpres.org for the Zoom link.

Central Presbyterian

Ministries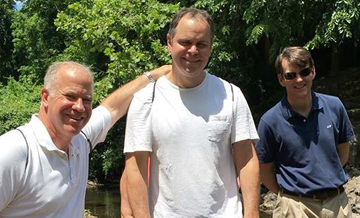 Adult Ministries
Our Adult Ministries are involved in many events around the Summit area.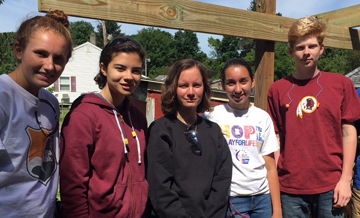 Youth Ministries
See what our Youth are up to! Fun, games and learning to apply the Word in their daily lives.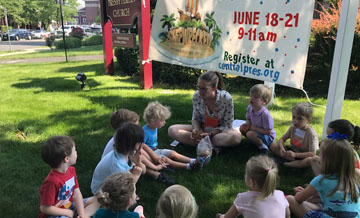 Children's Ministries
Sunday School, Club 4-5 and nurshery are ongoning ministries for your child or toddler.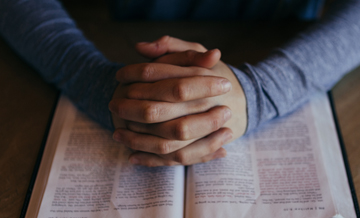 Spiritual Development
Grow your spiritual relationship with Jesus using these ministries.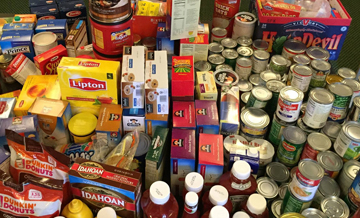 Missions
These ministries help you to reach out to others in your daily activities.
Central Presbyterian

Staff Blogs