Welcome to the Central Presbyterian Church website! We are glad that you have found us! As you explore this site, you will find a lot of information about our congregation. I welcome you to connect with us in any way that suits you. Among the possible connections, you can:
watch live broadcasts of our worship services on local cable TV, Channel 33 on Verizon FIOS, and Channel 36 on Comcast Sundays at 10:00 a.m. with a re-broadcast at noon. We also broadcast our WAVE services and TV show Chaos to Calm during the following time slots: Monday, Wednesday, and Friday at 3:00 p.m; Tuesdays and Thursdays at 9:30 a.m.; and Sundays at 7:00 and 9:30 p.m.
participate in any of our ministries
worship with us on Sunday mornings (services at 8:30 and 10:00 a.m.) or select Sunday evenings at 5:00 p.m. at WAVE
watch our Parish Associate, Rev. Noelle Kirchner, in her parenting TV series, Chaos to Calm
read our weekly Staff Blog (below)
Central Presbyterian Church is happy to announce the grand opening of the Central Arts Academy! This performing arts school is open to the public for private instruction and is committed to education and freedom of artistic expression.  Click here to visit their website.
May Christ enrich your life with all God's grace! –Rev. Don Steele, Senior  Pastor

Staff Blog
HAPPY VALENTINE'S DAY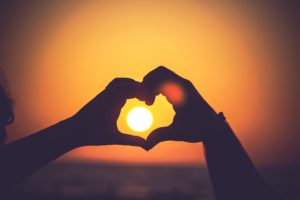 There is not much of a story that goes with Valentine's Day. We really do not know who Saint Valentine was. There are several possibilities. And it is hard to be sure where current customs originated, but I like the day. Back when I was in elementary school, everybody decorated boxes and cut a slot in top, and on Valentine's Day, we put little cards into each other's boxes. Everybody got a card from everybody, an expression of care, and I like a day like that. Indeed, I like to think that it can be more than a day, It can be a way of living, expressing our care for each other, for all.
Of course, as I got older, the focus shifted to a particular, special person on Valentine's Day, and I like that too, a day set aside to do something special for those particular people who mean so much to us. My wife and I still celebrate Valentine's Day, usually going to a show on Broadway and having dinner in the city, but really our gift to each other is spending time with each other. That can be a challenge with life being so busy, but it is so critically important for the health of any relationship. We have to spend time with each other, and not just a day year, but as  regular part of our living, expressing to those particular people who mean so much to us our love, our care, our gratitude for them.
Even if Valentine's Day is past, I hope that you will take a moment to reflect on ways that you can bring a bit more kindness to the world around you, because then, truly, it will be a Happy Valentine's Day!
–Pastor Don Steele