Welcome to the Central Presbyterian Church website! We are glad that you have found us! As you explore this site, you will find a lot of information about our congregation. I welcome you to connect with us in any way that suits you. Among the possible connections, you can:
watch live broadcasts of our worship services on local cable TV, Channel 33 on Verizon FIOS, and Channel 36 on Comcast Sundays at 10:00 a.m. with a re-broadcast at noon. We also broadcast our WAVE services and TV show Chaos to Calm during the following time slots: Monday, Wednesday, and Friday at 3:00 p.m; Tuesdays and Thursdays at 9:30 a.m.; and Sundays at 7:00 and 9:30 p.m.
participate in any of our ministries
worship with us on Sunday mornings (services at 8:30 and 10:00 a.m.) or select Sunday evenings at 5:00 p.m. at WAVE
watch our Parish Associate, Rev. Noelle Kirchner, in her parenting TV series, Chaos to Calm
read our weekly Staff Blog (below)
Central Presbyterian Church is happy to announce the Central Arts Academy! This performing arts school is open to the public for private instruction and is committed to education and freedom of artistic expression.  Click here to visit their website.
May Christ enrich your life with all God's grace! –Rev. Don Steele, Senior  Pastor
Register for commUNITY VBS here


Staff Blog
by Rev. Deborah Huggins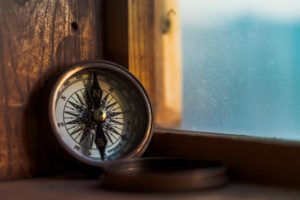 During lent I like to take on a practice or a discipline that helps me feel closer to God. This year I decided to read a devotional every day. I read d365.org. I take a minute on the train into work, or while I'm in the pick-up lane for one of the kids' activities. I pause, think, read, pray and go. Those are the 5 steps of my devotional. It doesn't take a lot of time, and the insights are pretty simple- but there is something about stopping, and reading scripture that makes me feel closer to God all day.
Often I think about my spiritual life as a journey, and just like any journey, sometimes I feel focused and clear about where I'm headed, and sometimes I can feel a little lost. My devotion helps me feel focused- it's like taking a minute to check the directions. It's simple, but I end up feeling more connected to God all day.