Welcome to the Central Presbyterian Church website! We are glad that you have found us! As you explore this site, you will find a lot of information about our congregation. I welcome you to connect with us in any way that suits you. Among the possible connections, you can:
watch live broadcasts of our worship services on local cable TV, Channel 33 on Verizon FIOS, and Channel 36 on Comcast Sundays at 10:00 a.m. with a re-broadcast at noon. We also broadcast our WAVE services and TV show Chaos to Calm during the following time slots: Monday, Wednesday, and Friday at 3:00 p.m; Tuesdays and Thursdays at 9:30 a.m.; and Sundays at 7:00 and 9:30 p.m.
participate in any of our ministries
worship with us on Sunday mornings (services at 8:30 and 10:00 a.m.) or select Sunday evenings at 5:00 p.m. at WAVE
watch our Parish Associate, Rev. Noelle Kirchner, in her parenting TV series, Chaos to Calm
read our weekly Staff Blog (below)
Central Presbyterian Church is happy to announce the grand opening of the Central Arts Academy! This performing arts school is open to the public for private instruction and is committed to education and freedom of artistic expression.  Click here to visit their website.
May Christ enrich your life with all God's grace! –Rev. Don Steele, Senior  Pastor

Staff Blog
by Rev. Don Steele
LIFE REVIEW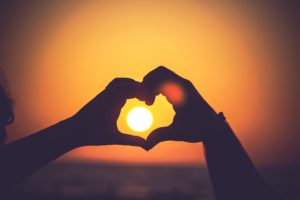 I turned 60 earlier this year. All of those "multiple of five" birthdays are significant occasions, and by the time you turn 60, they are significant as a time to look back and to review your life. At least, that's what I ended up doing on my 60th birthday.
It was clear to me, going into my birthday, that I did not want people to give things to me. I already think that I have more than enough things in my life, and so, I decided to do one of these Facebook fundraisers, asking friends to donate to Haiti Partners, an organization that I deeply respect, doing education in Haiti. I far exceeded my fundraising goal, which was wonderful, but what was even more wonderful were the comments that folks made as they donated, especially the comments from the young adults who, years ago, had been in youth groups I led on mission trips to Haiti. I was humbled to read those young adults comment about how those trips had made an impact on their lives, on their career choices, on their financial decisions, on their worldview. I was grateful that I had a chance to be a part of their lives.
And it helped me to remember when I decided to become a minister over 40 years ago. I remembered reading around that time about Jack Mezirow, a professor at the Columbia Teachers College, and transformational education. As Mezirow put it in one of his books, "A more dependable frame of reference is one that is more inclusive, differentiating, permeable (open to other viewpoints), critically reflective of assumptions, emotionally capable of change, and integrative of experience." I trusted that God had the power to transform us towards that sort of life stance, and I wanted to be a minister in order to be a part of that holy work. On my 60th birthday, it was like I got confirmation that I had been a part of that work, and it was a holy confirmation, written in the words of young adults, but with the accent of the God whom I adore.
In the Book of Revelation, there is reference to a church which had done much to be faithful, but which along the way had also tragically lost its "first love." And this Sunday evening, August 19 at 5, during the contemporary worship service at Central, I am going to be giving some practical suggestions about how you can review your life and remember your first love.