Welcome to the Central Presbyterian Church website! We are glad that you have found us! As you explore this site, you will find a lot of information about our congregation. I welcome you to connect with us in any way that suits you. Among the possible connections, you can:
watch live broadcasts of our worship services on local cable TV, Channel 33 on Verizon FIOS, and Channel 36 on Comcast Sundays at 10:00 a.m. with a re-broadcast at noon. We also broadcast our WAVE services and TV show Chaos to Calm during the following time slots: Monday, Wednesday, and Friday at 3:00 p.m; Tuesdays and Thursdays at 9:30 a.m.; and Sundays at 7:00 and 9:30 p.m.
participate in any of our ministries
worship with us on Sunday mornings (services at 8:30 and 10:00 a.m.) or select Sunday evenings at 5:00 p.m. at WAVE
watch our Parish Associate, Rev. Noelle Kirchner, in her parenting TV series, Chaos to Calm
read our weekly Staff Blog (below)
Central Presbyterian Church is happy to announce the Central Arts Academy! This performing arts school is open to the public for private instruction and is committed to education and freedom of artistic expression.  Click here to visit their website.
May Christ enrich your life with all God's grace! –Rev. Don Steele, Senior  Pastor
Register for commUNITY VBS here


Staff Blog
by Rev. Deborah Huggins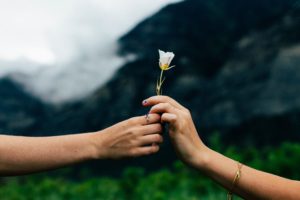 In the middle of all of the renewal and joy of Easter, I have a new friend, and I've been enjoying time with her, and the ways that she is shaking things up a little bit in my life. I'm taking a new class, trying new things at work, reading new things… you get the picture. We love and cherish our friends that we have had for years, but new people in our lives help us to change and grow- they help to keep things fresh.
It's the same thing with new people at the church. As we continue to welcome new people into life together at the church we know that they bring change with them. I hope that we can see these changes as good things- like moving the furniture, opening up the windows and dusting out the cob webs. New people bring new ideas and new ways of doing things- they are a huge blessing to us- and as much we resist changes, new people can bring new ideas and energy. Thank you new members and friends who help us open up the windows and let a little light in!  We are so glad that you are here and we can't wait to see what God has in store for us at Central!