Welcome to the Central Presbyterian Church website! We are glad that you have found us! As you explore this site, you will find a lot of information about our congregation. I welcome you to connect with us in any way that suits you. Among the possible connections, you can:
watch live broadcasts of our worship services on local cable TV, Channel 33 on Verizon FIOS, and Channel 36 on Comcast Sundays at 10:00 a.m. with a re-broadcast at noon. We also broadcast our WAVE services and TV show Chaos to Calm during the following time slots: Monday, Wednesday, and Friday at 3:00 p.m; Tuesdays and Thursdays at 9:30 a.m.; and Sundays at 7:00 and 9:30 p.m.
participate in any of our ministries
worship with us on Sunday mornings (services at 8:30 and 10:00 a.m.) or select Sunday evenings at 5:00 p.m. at WAVE
watch our Parish Associate, Rev. Noelle Kirchner, in her parenting TV series, Chaos to Calm
read our weekly Staff Blog (below)
Central Presbyterian Church is happy to announce the grand opening of the Central Arts Academy! This performing arts school is open to the public for private instruction and is committed to education and freedom of artistic expression.  Click here to visit their website.
May Christ enrich your life with all God's grace! –Rev. Don Steele, Senior  Pastor

Staff Blog
by Dr. Charity Wicks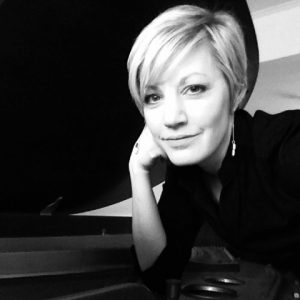 How does one maintain hope when the world often seems hopeless? Whether it be in our personal lives or on the global stage, the world can seem very dark sometimes. Natural disasters seem to happen every day in all corners of the world. Ethnic cleansing is still happening across the globe. And at a local level, equality for all still seems to be a struggle to realize. Add to that our own personal struggles and challenges, and life can get very heavy sometimes. We know that as Christians we need to be beacons of light, spreading love and peace to the world around us, but sometimes it feels way easier to give in to the darkness, because giving in doesn't take nearly as much energy as digging deep for hope often does. But hope IS all around us. That person on the street helping another. The splash of color and life in an otherwise grey landscape. Kind words from friends just when you need them. A silent morning to refocus on all of the blessing you've received. It's easy to get trapped into only seeing the negative, because that is what we seem to get blasted with every day. But we need to open our eyes more. To the beauty all around us. To the beauty within us. To the people in our lives who are beacons of hope and light when we're not. Because then we can be that to them when they are searching for hope.